Moderator: Moderators
Evil Decepticon
Posts: 430
Joined: Sun Aug 23, 2009 5:25 pm
This one suddenly dropped on my desk.
My supplier just informed me that he has a shipment of these in hand.
I normally don't deal third party products but I've heard nothing but praise for this company so I've decide to make an exception.
I can offer $165NZD a PC + shipping from Hong Kong
Shipping cost for one PC is $41
If you're doing combine shipping or shipping other things with this, I'll quote you via pm
My usual shipping cost table FYI
$25 for the first 1kg
$6.5 per additional 0.5kg
$5.5 per additional 0.5kg once over 5kg
The net weight includes the weight of the carton box itself.
Any takers?
[omega] - paid $165
MAULER666 - parcel sent
Devcon - parcel sent
Astellan11 - parcel sent
prowl is prime - parcel sent
ohmic12 - parcel sent
My Kiwi Bank info:
D W K NG
38-9008-0370322-04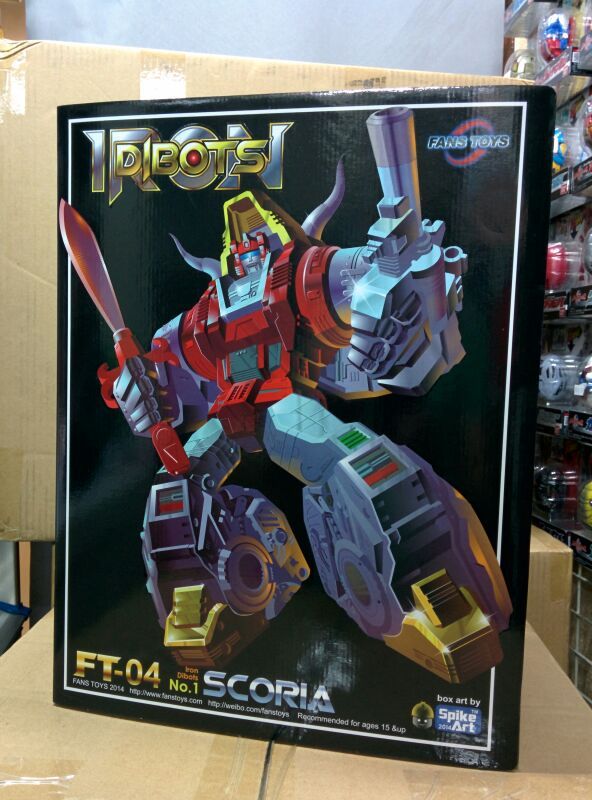 ---
Put me down for one please
---
Pretender
Posts: 513
Joined: Sat May 31, 2014 7:29 pm
Location: 3rd Rock from the Sun.
Yes please bud I'll take one too.
My list of gimmees:
G1 Vortex
G2 Snarl
G1 Fireflight
---
Yep I'd like to get me one please

"In the beginners mind there are many possibilities, but in the expert's mind there are few" - Suzuki
---
Evil Decepticon
Posts: 470
Joined: Thu Aug 22, 2013 3:55 pm
Location: Auckland
Yes please.. that price is too good to go anywhere else!
Wanted:
Mint "Euro g1" / g2 anything
aka Turbomasters, Predators, Obliterators, Axelerators, Skyscorchers, Aquaspeeders, Stormtroopers, Lightformers
---
One for me thanks
---
Evil Decepticon
Posts: 430
Joined: Sun Aug 23, 2009 5:25 pm
This product is sold out for now.
I have 2 more PCs left and they are reserved for [omega] and Devcon
Unless one of them pull out, I won't take anymore orders.
---
Hi davehammer
Payment made today for Fans Toys FT04 Scoria
Pm sent Cheers [ omega ]
---
Return to Davehammer's Pre-Order Forum
Who is online
Users browsing this forum: No registered users and 2 guests