Moderator: Moderators
Sorry I meant for download. Forgot to say that haha.
---
Well i have managed to hack in deoxys to platnium trade it over to black use the cloneing hack in black to make multiple deoxys and ive got them though pokebank. So next up is jerachi then all the diamond and pearl legenderys.

I have also found hacks to push in the event pokemon from black and white.
---
TFNZ Administrator
Posts: 9008
Joined: Mon Jun 28, 2004 9:08 pm
Location: North Shore, Auckland, NZ
Does anyone have an Articuno? I have Moltres but I don't particularly want him, would've preferred to get Ice Bird if possible.
---
Autobot Commander
Posts: 4714
Joined: Fri Jul 02, 2004 11:58 pm
Location: Invercargill
Wished I found this eariler gotten through my pokedex competiton (including current event pokemon aside from x and y ones) but if anyones wanting it heres my friend code for 3DS.

4570 7346 9319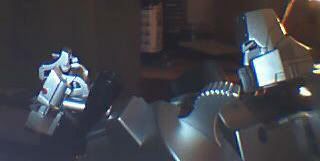 This is what Hasbro/Takara made my toy like!?
---
Cool ill add you as for aritacuno you can have mine from x once i capture the bugger bumping into x amount of times is anoying
---
---
I'm having trouble getting into my poke bank. I want to put all my pokemon into it so I can start again and in prep for the new games coming out, but every time I open the app I get error messages and when I try open it in game I get told 'No data could be found, please send data from Nintendo 3ds downloadable software"

Anyone else had these kind of issue or know how to fix?
---
Who is online
Users browsing this forum: No registered users and 2 guests